The most popular "Crystal iptv" premium subscription service for European customers
1. Tens of thousands of global channels, 11200+live, 33000+vod
2.Crystal iptv changes the way you watch TV, giving you unlimited access to all the channels, hit movies, series you want at the price you like!
3. Crystal iptv lets you watch everything you want in clear, high-quality pictures faster, easier and cheaper than ever.
4. A device that connects the IPTV subscription to the Internet.
5. A complete and huge collection of TV channels, see your favorite channels for the first time, sports, news, cartoons, movies, series, adult xxx… all in one account!
6.4K/HEVC/SD/HD/FHD quality, H.265 channels, most of our TV channels are available in HD quality, some of them are 4K.
7. Fast switching, our IPTV service has an incredible channel switching time of about 0.5 seconds!
8. Channels are updated automatically and free of charge, we usually update and add new TV channels and VODs in the service. After subscribing, you will receive any updates free of charge during the service period.
9. Fast order delivery, iptv subscription service is provided within 24 hours of payment.
10. Instant activation! Shortly after placing your order, the service will be ready and you will have full access to all features.
11. Support multiple devices and formats, you can order the service according to your device or application. iptv smarter, vlc, SMART IPTV are all supported, we recommend M3U, MAG and Enigma formats.
12. High-speed servers.
13. 100% Uptime and Reliable Service
14. French movies and series – Belgium – Switzerland – English – Spanish – Italian – German – Dutch – Arabic – Portuguese – Turkish – American – Canadian – African…
15. Our solution is technically more stable because you will receive the stream directly at home, avoiding cuts and delays based on iptv stream sharing
16. Login: Speed ​​varies depending on video quality. The recommended minimum is 12 Mbps for HD quality and 6 Mbps for SD quality.
17. Support EPG function, let you know the next program in advance.
***GET CRYSTAL IPTV CODE CONTACT US
If you find any difficulties, our technical team service is always ready to help you activate your subscription directly.
Notice:
1, Code will be sent by email within 24 hours after you pay. Please be patient.
2, Code will be calculated at the moment when we send the code. please use the code as soon as possible when you get it.
1, 11200+ Live Channels.
2, films and series, updated daily
3, support Android device, Smart TV, iOS device, Linux / magbox, Windows. VLC, iptv smarters pro
4, VIP Sports, Newest Movies, Kids Live are loved by all family members
5, offer a 24-hour trial code before purchasing
6,Welcome Reseller,Support Control Panel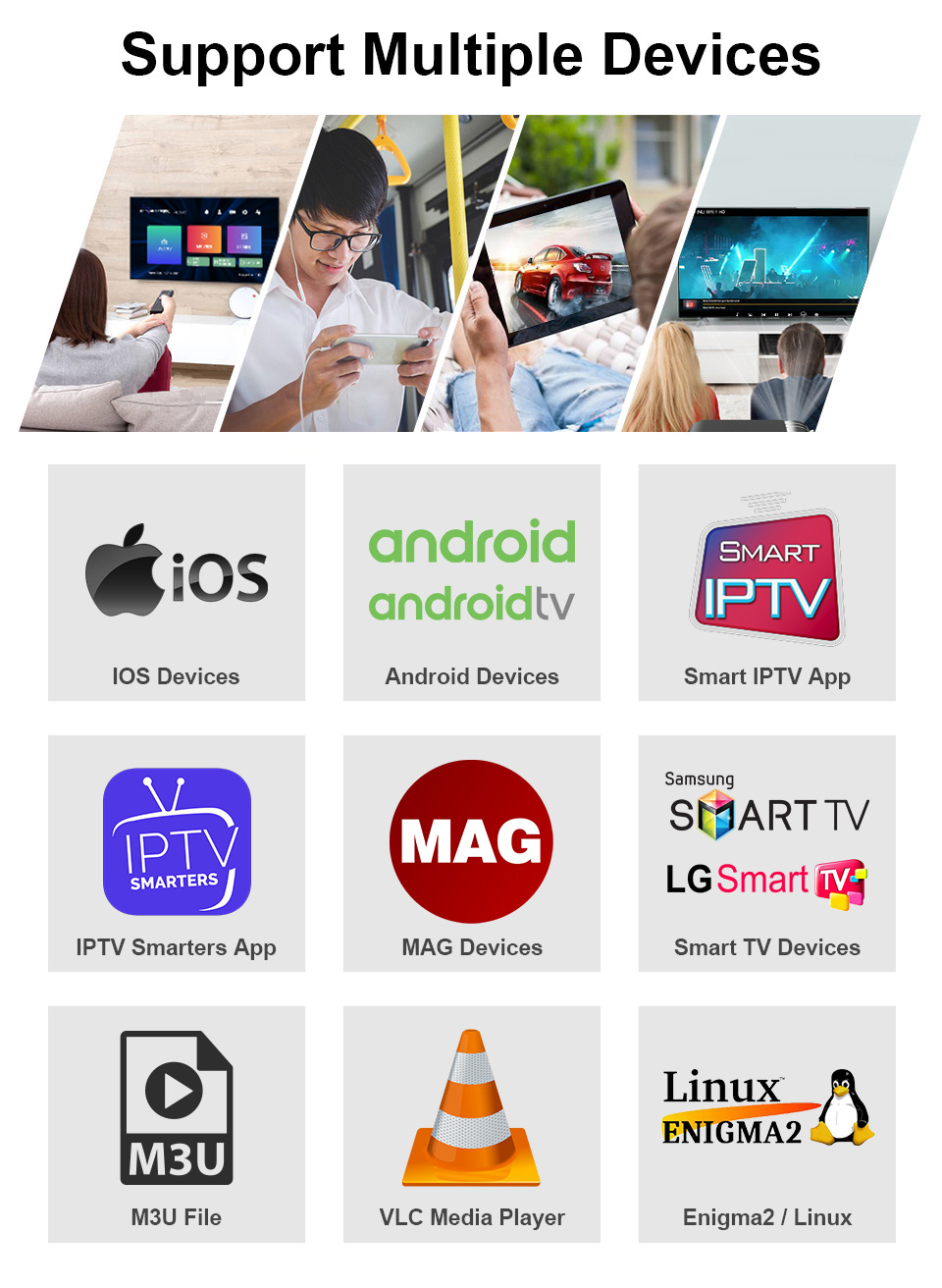 ​​​​​​​